HOLIDAY CINNAMON TOAST WITH HAZELNUT BUTTER
Featured Product
Mountain White
This old favorite is all dressed up for the holidays with pumpkin pie spices, pomegranate seeds, and heavenly hazelnut butter.
Ingredients
Toppings

2 Slices Canyon Bakehouse Mountain White Bread

2 T. Butter

2 tsp. Pumpkin Pie Spice (cinnamon, ginger, nutmeg, mace, clove)

3 Tbsp. Cane Sugar

Hazelnut Butter

Pomegranate Seeds

Chopped Pistachios
Directions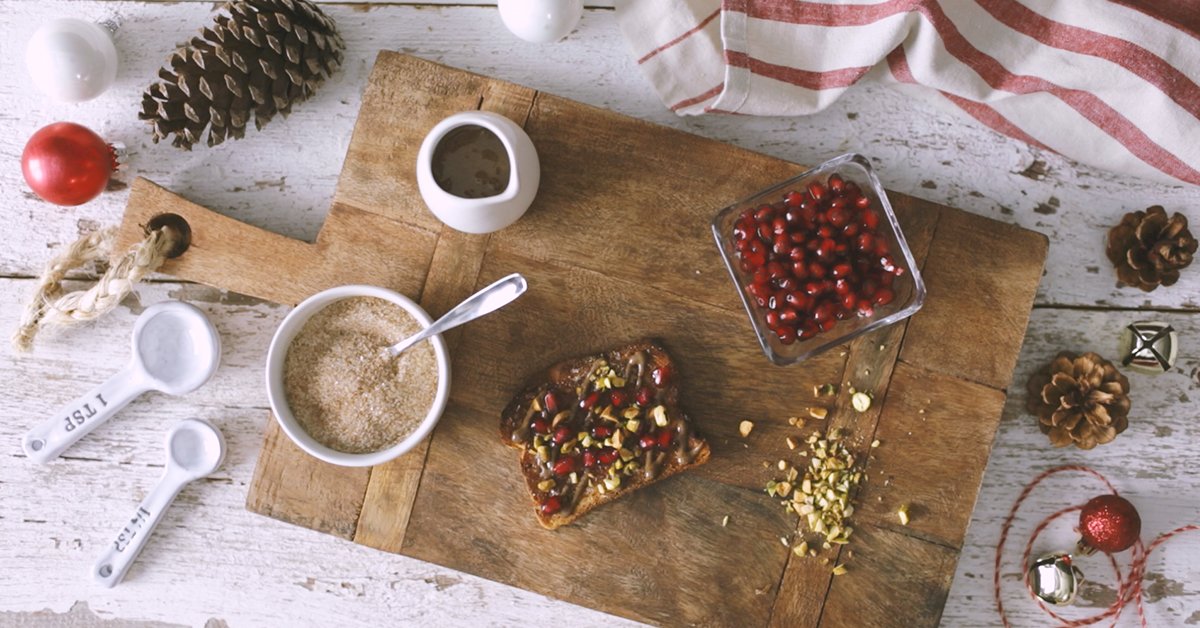 In a small bowl, combine the pumpkin pie spice with the cane sugar. Set aside.
Warm the hazelnut butter in the microwave for about 20 seconds until smooth and melted.
Toast the bread slices. While they're warm, spread them with butter.
Sprinkle the buttered toast with the spiced sugar mixture.
Drizzle the cinnamon toast with the melted hazelnut butter. Sprinkle with pomegranate seeds and chopped pistachios to serve.
Difficulty: Easy
Prep: 5 min
Cook: 0 min
Servings: 2